Puppies are available by our stud dog. Please contact Ela Wawrzeniec on 07933274590. Litter is at Burton-on-Trent
Females are currently available to suitable homes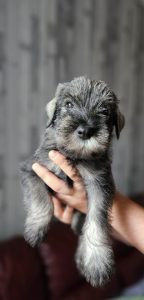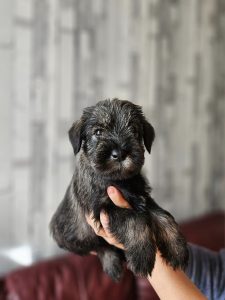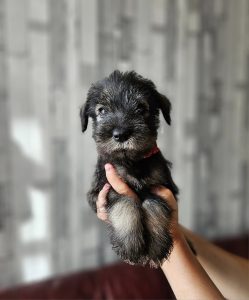 Inbreeding co-efficiency (COI) for this breeding is 9.5%
Health testing:
Invidia Dios Signore Dulejoes – Ryker
DCM: Clear
Degaia Alarm Beskyd – Gaia
DCM: Clear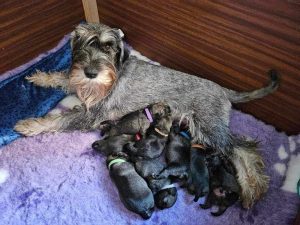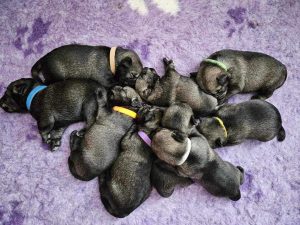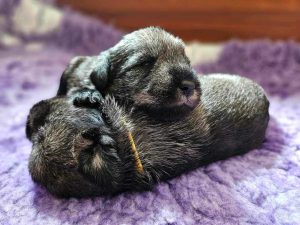 We occasionally have well bred and well reared puppies from health tested parents, so if you are interested in welcoming a typical well socialised puppy into your family then drop us a message and we can discuss your requirements.
All puppies are born and raised in the house, living alongside our adult dogs.
Your puppy enquiry will be dealt with promptly.
Our puppy buyers receive weekly updates (depending on when milestones are reached) from birth until viewing/collection. We give a full puppy pack covering all aspects of schnauzer ownership:
Kennel club registration
Copy of pedigree
Five weeks insurance
Mircochipped
First vaccination
Copy of our vet's health certificate
Riesenheim booklet of care and advice
Birth certificate
1.5kg tub of puppy food
Lifelong aftercare